Trout Culture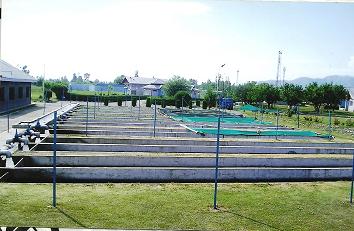 The History of introduction of Trout in Kashmir is interesting, the first batch of Trout ova of 10,000 eggs arrived from U.K. in 1899 with the courtesy of Duke of Bedford, to whom the Kashmir Maharaja presented an excellent Kashmir Stag trophy through Sir Adelbert Talbot, British Resident at Srinagar. Unfortunately the first batch perished enroute due to non existence of air transport. The 2nd shipment of trout ova arrived in excellent condition from Scotland in month of Dec. 19th 1900 through Mr. J.S.Macdonall which included 1800 fry. Out of this 1000 fry were transferred to Panzagam Dachigam (Harwan) about 24km from srinagar and rest of 800 fry were reared in the premises of a private carpet factory owner (Mr. Michel) in Baghi Dilawar Khan in the heart of city near Khank~l Moulla.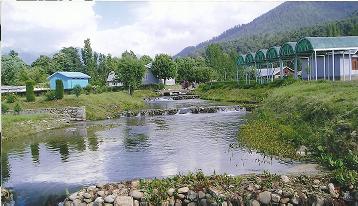 Trout Fisheries in the State of J&K received a major thrust during the last two decades with the establishment of Mother Trout Fish Farming Project at Kokernag under European Union Assistance. Besides this, the Department has another Trout Hatchery at Laribal where quality Trout seed of Rainbow Trout and Brown Trout is being produced. Trout culture is under taken under modern technology of breeding and rearing to ensure better survival at different stages of the fish. Moreover, with the facilities of highly equipped Trout feed mill imported from Holland, the Department has been able to produce quality Trout feed to achieve better conversion ratio and healthy salable stock.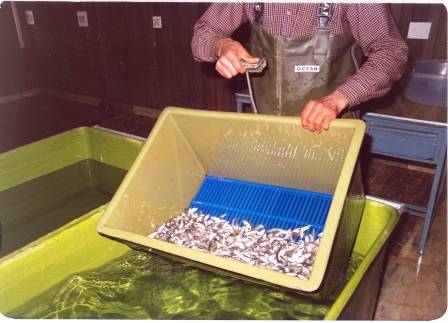 The department under takes brood stock management to achieve better fertilization during spawning. These two projects have the capacity to produce more than 03 million eggs per year. The Department has established a net work of 59 Trout rearing units/Hatcheries across the State and , more units are coming up. Besides this, various Trout rearing units have been up-graded and their rearing capacity has been increased to produce sufficient quality of table size Trout fish.